Services available at the practice
GP appointments
Blood tests
Ear syringing
Vaccinations
Cervical smear tests
Menopause management
Specialist referrals

Private prescriptions
Mental health management
GP MOT a comprehensive medical assessment
Access to diagnostics, such as X-rays, MRI scans, CT scans and bone scans
Telephone consultation
Video consultation
Children and babies
We have a great deal of paediatric experience within the team at the Eisman Myers GP practice. We can see children of any age, including newborns, who have either acute or chronic conditions.
We perform newborn and 8-week baby checks. We don't offer routine baby vaccinations, however, we do offer those not routinely offered on the NHS eg: chickenpox vaccine.

Vaccinations
Shingrex

(shingles)
Chickenpox
HPV (Gardasil-9)
Pneumococcal
Nimenrix
Travel vaccinations
Our travel clinic can advise on travel vaccines and anti-malarial medication, as well as advising on prevention of disease. Most vaccinations need to be administered at least 10 days before travel.
Yellow Fever
Hepatitis A
Hepatitis B
Typhoid
Rabies
Tetanus, polio, diptheria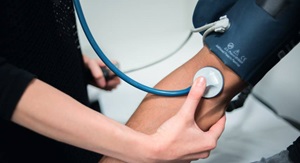 Health screening
All of our GPs carry out health screening to help you gain an overall picture of your current health whilst identifying any preventable diseases and health conditions.
Your assessment will include quality time with one of our experienced GPs, who will discuss your results with you in detail. They will provide you with tailored medical advice and recommendations to improve your health and quality of life.
Tests conducted at a health screening will depend on your medical history, age and gender. These may include your medical history, a physical examination, an ECG, blood tests, a urine test and stool analysis. A cervical smear is included for women. If further tests are needed following your health screening, you can be quickly referred to a specialist in-house at the Golders Green or Elstree Centres.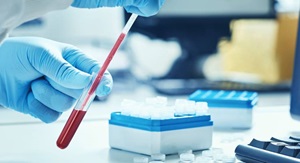 Blood tests
We offer blood tests to check for any of the following:
Blood count
Kidney and liver function
Calcium, phosphate and uric acid
Cholesterol and triglycerides
HbA1c – long term sugar control
Thyroid function tests
Vitamin D
Bowel cancer test (CEA)
PSA (Prostate cancer test) for men
Ca125 (ovarian cancer) for women
Ca15-3 (breast cancer) for women
Speedy onward referral
Following your GP visit, if a specialist referral is required, your GP can seamlessly refer you in-house at the Golders Green or Elstree Centres.
If an urgent admission is needed, you can be referred to The Wellington Hospital in St John's Wood, often on the same day.